Weighing Systems With Data Logger
Weighing system with inbuilt memory for Data Logging
Check Weighing Scales and Systems with Data logging.
We have complete range of Weighing Systems with data logger and also digital weight indicators with built in Data logging into USB Pen drive or inbuilt memory. In process weighing, you can expect the manual logging of weight data. Here, our weighing systems with data logger facility come to the rescue. Our weighing systems are equipped with smart data logging technology which can weigh the product and can save the data with other details such as date, time or number of pieces etc onto a pen drive or inbuilt memory which can be retrieved later.
The data logging can be programmed to log the weight data in some particular condition or time.  The automatic logging logs the weight data as soon as the weight stabilizes on the platform. It can be customized to log or accumulate the logged data and show number of cycles and total accumulated weight simultaneously.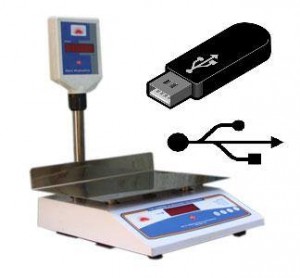 Also,  data logging along with date and time is also available in table top and platform type weighing scales. Also available in only indicator form which can be attached to any load cell and do the data logging.
Optionally, check weighing scales and systems are also available with data logging facility with both inbuilt and external memory options. In inbuilt memory, the scale stores the data in its own memory. This data can be retrieved by using a pen drive. The data is deleted manually by the operator. In external memory, a pen drive need to kept connected with the weighing system in order to log the data. The data is logged directly into pen drive.
In check weighing scales with data logging, there is option of connecting a two or three color tower light also. The operator can feed the low and high range in to the scale. Now the scale will give green light if the weight on the scale is within this given range. If it is out of this range, red light is given. The scale also stores the data with the decision of OK or FAIL into the memory. If required, the system will only log the accepted weight data and will ignore the weights out of range.
In another version, the weighing system can be integrated with a conveyor and a rejection mechanism which can reject the weights not falling within the specified range.